Get your FREE ebook!
Just go to: https://www.smashwords.com/books/view/421691
Your coupon code is FG45M until July 17 2019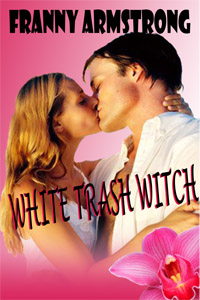 A wacky witch and a handsome wizard meet at a restaurant. Wiley doesn't want anything to do with a handsome, rich man, while Ryder has been bitten by divorce. When they are thrown together, love takes control.

Wiley is a wacky witch whose spells tend to fail. She refuses to date handsome rich men because of her ex-husband, and wants only a kind and caring man in her life.
When Ryder, a competent wizard, finds her in a restaurant in the town of Salem, he's wary because he's been bitten by the divorce bug. He wants to find a woman who could love him for himself.
Disguised as a balding, poor man, he finds Wiley fascinating. When she falls for him, she opens her heart. The only problem is that she hates liars. How can he convince her that he's the right man for her? It's a game of hearts in this sweet tale of love.
Available ebook formats: epub mobi pdf rtf lrf pdb txt html